Regular price
$1,895.00 USD
Regular price
Sale price
$1,895.00 USD
Unit price
per
Sale
Sold out
"Full Fur" refers to the natural length of the beaver fur, boasting long guard hair covering the dense wool undercoat. The fur is a rich mocha brown with deep mahogany undertones.
Each blanket is hand-crafted so the fur may be a showpiece in your home. The blankets are backed in high-quality velvet and embroidered with the Adirondack Beaver Blanket logo. Please see specific blankets for size and dimensions.
Custom embroidery is available upon request.
View full details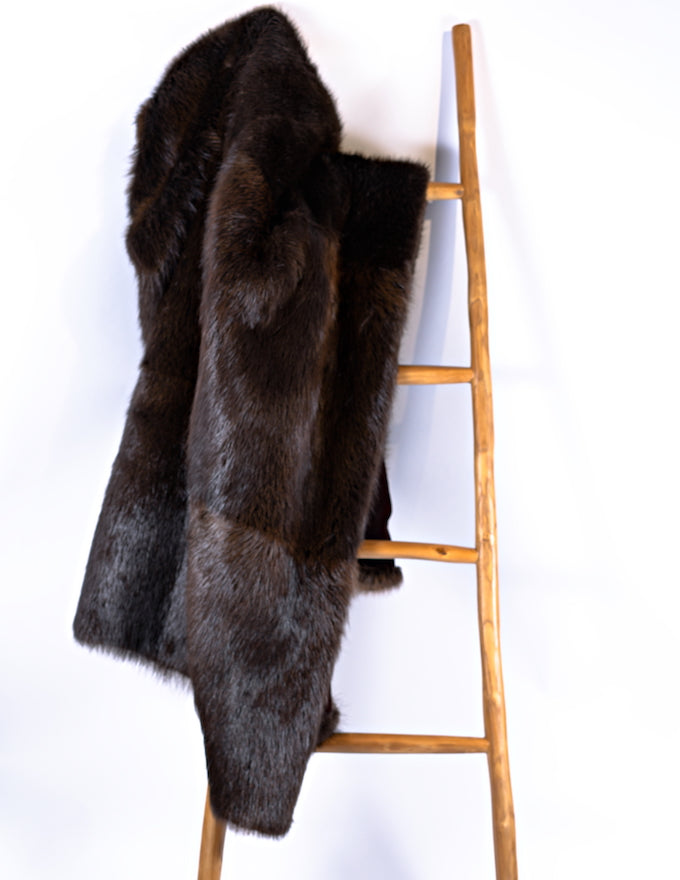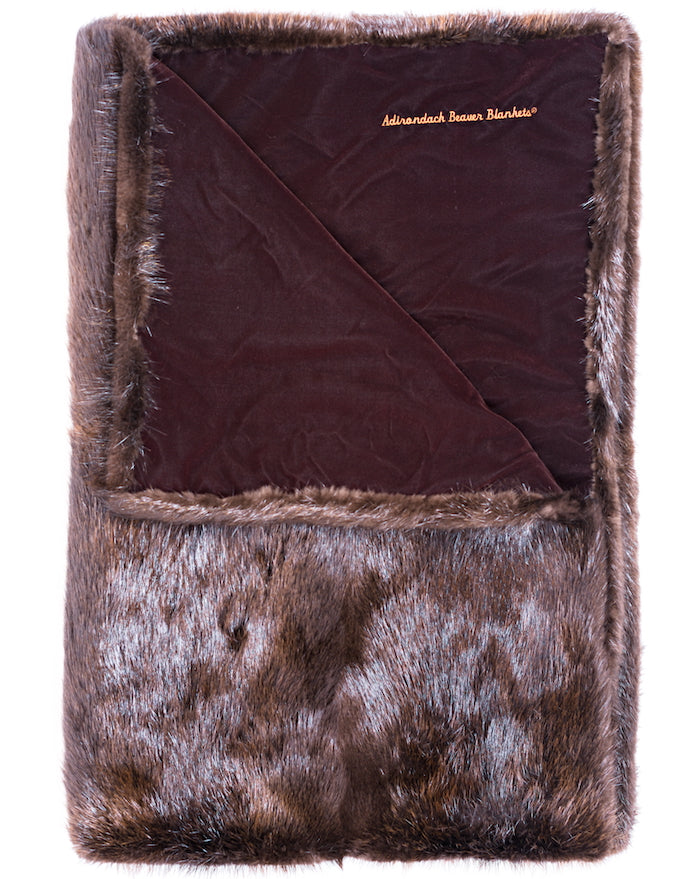 Not opened yet, beyond quick visual inspection of portion visible in box. This is a Christmas present to my wife and I from me. It will not be fully unwrapped until Christmas morn, December 25th. Review will be submitted then. Be patient, buckaroo, Santa is coming ! Two blankets were ordered & delivered.
Your system showed a lot more ordered. NONE OF THAT WAS ! Your system is kludged ! FIX IT !
So soft and last forever
I bought one 10 years ago and it still looks brand new. It has stayed on the foot of my bed the whole time! I absolutely love it
Family favorite!
I can't believe how light and soft the blanket is. My children use it whenever they are on our couch.
Beautiful blanket
I love my blanket. If I could walk around with it all the time I would! It is lush, fabulous, rich, and beautiful! Thank you so much!