Adirondack Beaver Blanket's furrier is fourth generation in his trade. The skilled and experienced staff take great pride in handling and fabricating luxury fur garments. The pictures below show the process from pelt to perfection.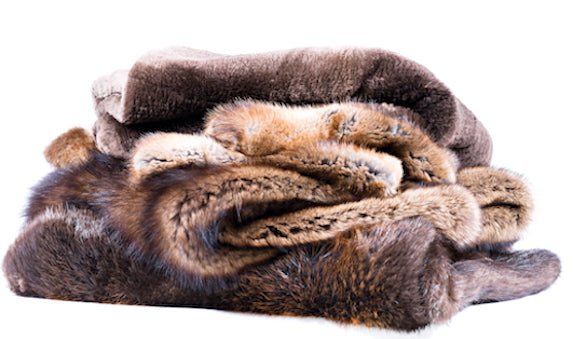 Each pelt is precisely cut so they may be symmetrically pieced together. A master furrier then meticulously color-matches each pelt before stitching them to one another to achieve uniformity and consistency.

Our beautiful fur blankets are then sent to have luxurious velvet hand-sewn to back of the fur.

The finished product is then monogrammed with the Adirondack Beaver Blanket logo in light golden-brown thread.