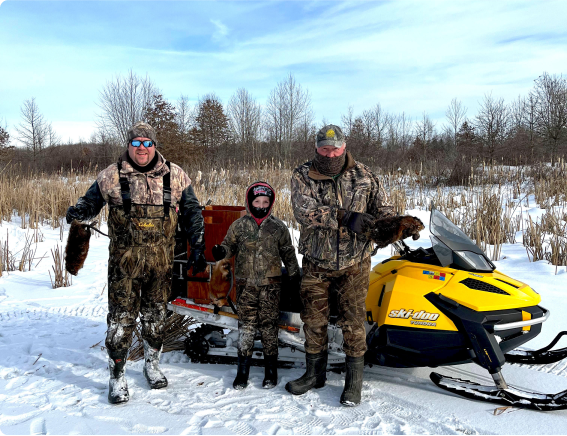 I made my first beaver blanket for our Adirondack "camp room" in the mid 1980's.
This blanket generated tremendous interest from my friends and colleagues whenever they visited my home, often resulting in requests for one of their own or as gifts. Encouraged by the positive response, I decided to share these luxurious beaver blankets with others on a greater scale.
An avid outdoorsman and conservationist most of my life, I had my first encounter with wild fur in the Boy Scouts. My Eagle Scout leader showed me the importance of furbearer management at a young age, and I've been an enthusiast ever since. It inspired me to receive my undergraduate degree in Social Sciences with an emphasis in Wildlife Management. Since then, I've had the honor and distinction to be President of the Ohio State Trappers Association, National Conservation Director of the National Trappers Association, a Lifetime Member of the New York State Trappers Association, and the regional chairman of Ohioans for Wildlife Conservation and Furbearers Unlimited.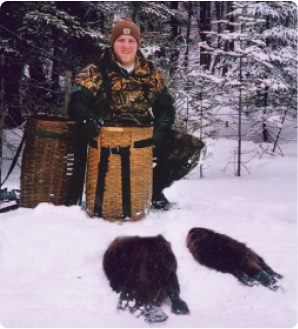 My son and trapping partner, Ray, has shared my passion for wildlife and furs since he was old enough to spend the day with me in the woods. Ray is now an expert and tireless trapper. Together, Ray and I have introduced the third generation to our trapline. My grandson "Little Ray" now joins the trapline and is learning the fundamentals of wildlife conservation and trapping. Together, we travel to our camp in the Adirondacks and trap the beaver that now makes up the Select Reserve beaver blankets. Ray has been side by side with me since the advent of Adirondack Beaver Blankets® and is dedicated to the quality and excellence that are the tenants of our company.
I would like to take this opportunity to personally thank you for your interest in Adirondack Beaver Blankets®. A great amount of care has been taken during the production of our blankets and fur merchandise. To ensure that superior quality is delivered with every product, each purchase is personally inspected to guarantee our craftsmanship meets the highest standards and will be a treasured gift or addition to your home
I look forward to being of service to you.
Keith J. Landies
Keith, Family, and Friends on Adirondack Trapping Line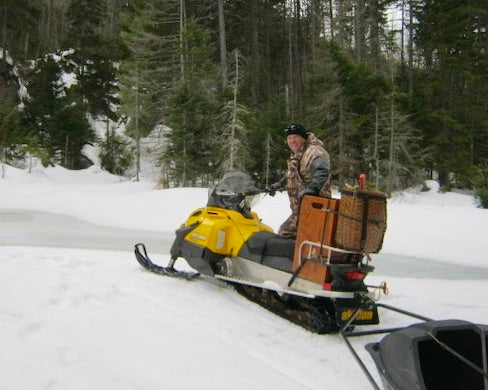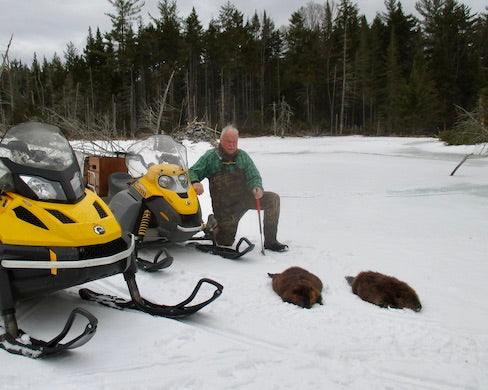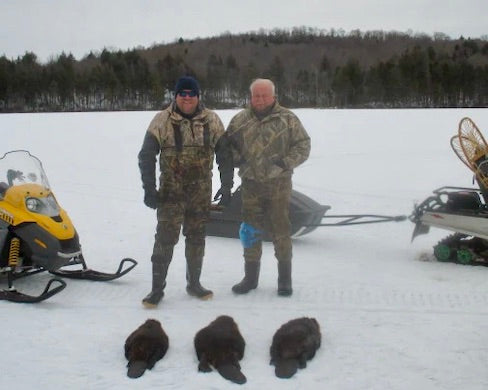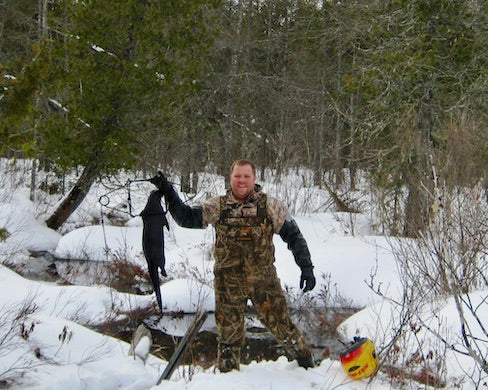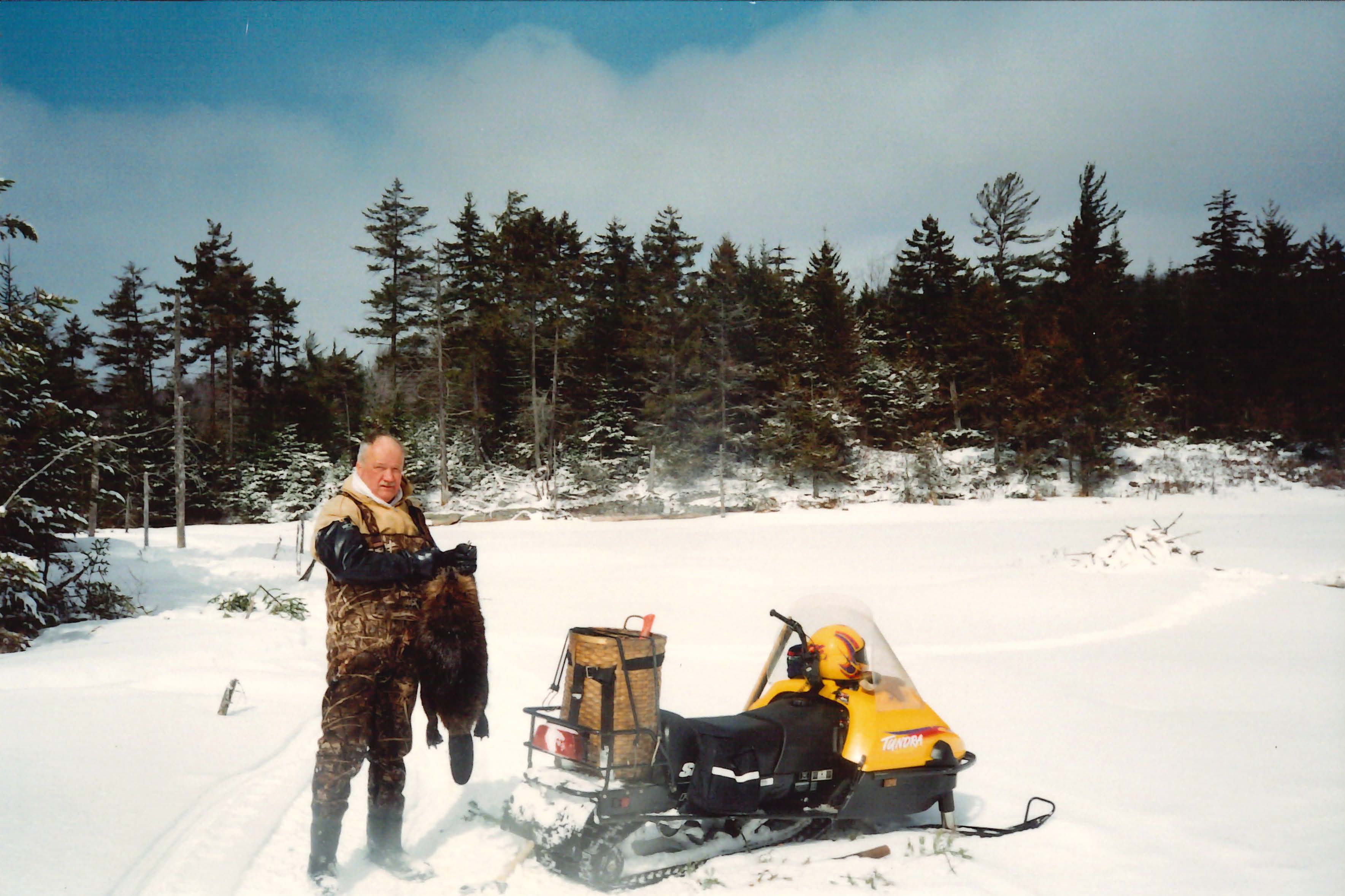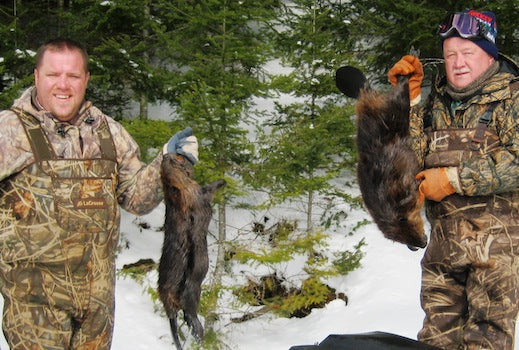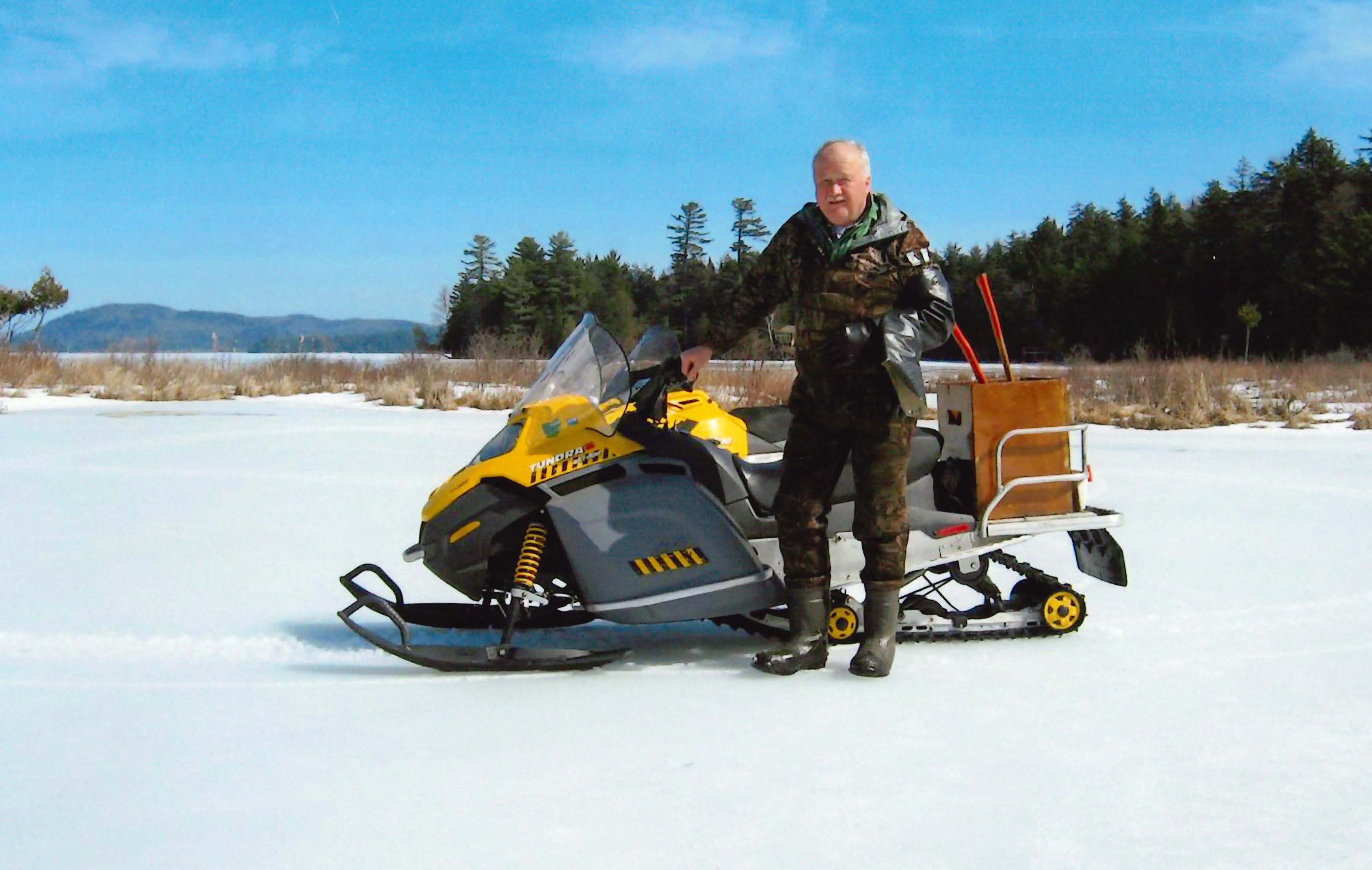 The entire family at their Camp in the Adirondacks
Keith is pictured center with his wife, 3 sons, daughter, spouses, and 12 grandchildren